My grtx4 2 grandparents: John and Mary (nee Brooks)
Dare/Dear
Based on the evidence of their ages given when they died, my greatx4 grandparents, John and Mary
Dare/Dear, were born in 1775/1776 and 1783/84 respectively. We will discuss the identity of their
parents later.
In 1790, John aged, about fourteen, was living at Jewin Street. This street was so named as it was
an ancient burial place of Jews. It lay in the labyrinth of streets between St Paul's Cathedral (to the
south) and The Barbican and straddled the two parishes of St Giles, Cripplegate and St Botolph
without Aldersgate. Much of the street was destroyed by a great blaze in 1897 when it comprised of
mainly large, six storey business houses. The process of devastation was completed by the blitz of
1941 after which Jewin Street was no more.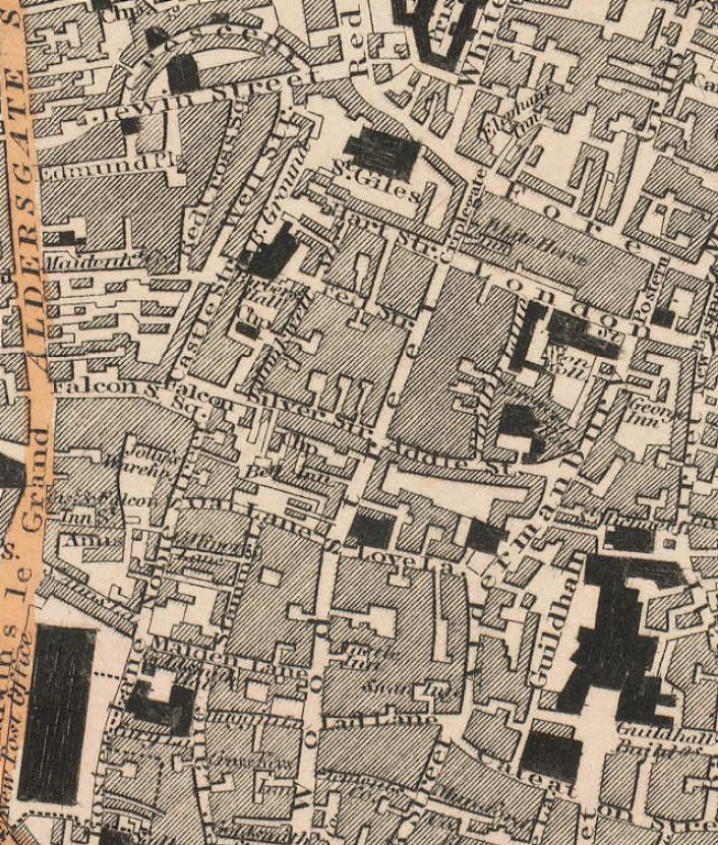 Goldsmiths' Hall
Foster Lane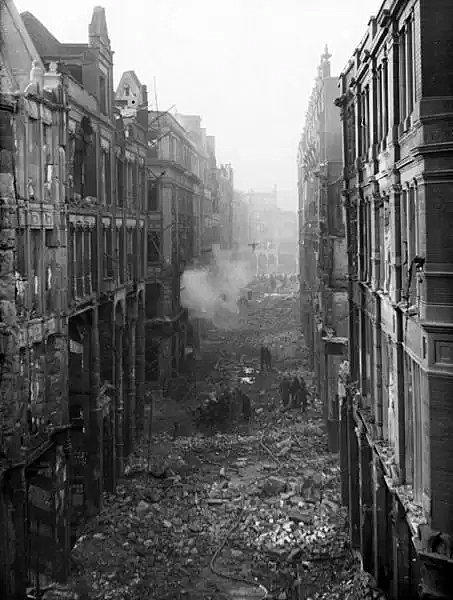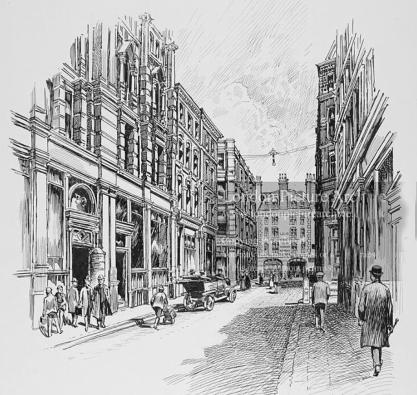 Images of Jewin Street which provide an
impression of how it might have appeared
in John Dare's day
On 5 May 1790, John began an apprenticeship with John Whittingham, an engraver of 13 Staining
Street, Wood Street which was less than a mile south-east of Jewin Street - a fifteen- minute walk
from home and 250 metres north-east of St Pauls Cathedral, close by Goldsmiths' Hall in Foster
Lane.
We can deduce much about John from his chosen profession. The art of engraving involves cutting
away metal with a tool that produces a fine, vee cut. The lines vary in depth and width and the
resulting decoration has a crisp quality that catches the light. It is a demanding and skillful craft that
has much in common with fine ink drawing - in fact, the successful engraver must have the ability to
draw.

© The Goldsmiths' Company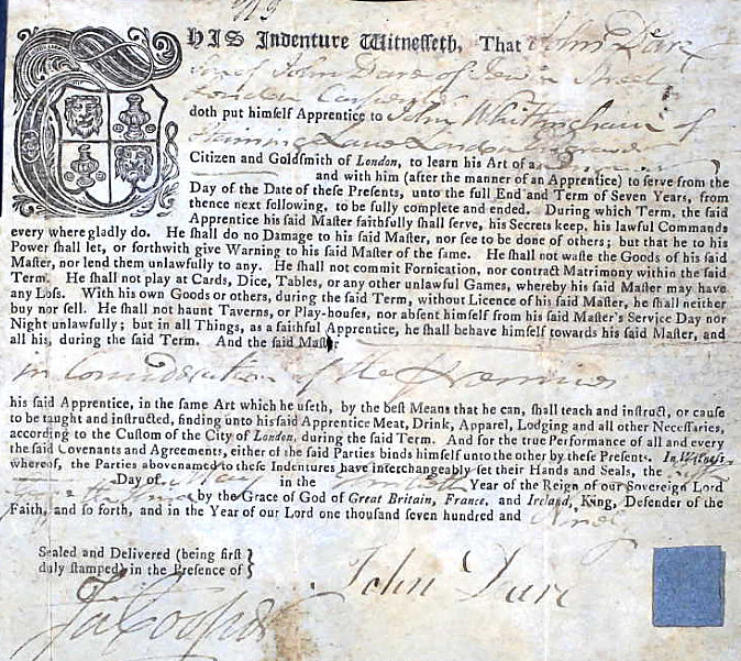 (Above)
John Dare's Apprentice documents.
Note that an 'e' has been inserted in his name and even faintly in his signature on the Indenture
and that the documents are dated the same day
For some reason, after seven years, John did not receive his Freedom following his apprenticeship.
This was granted in 1803. It was during John's apprenticeship (ie between 1790 and 1801, when he
married) that he decided to change his surname from 'Dare' to 'Dear'. His Indenture shows the
alteration and, concerning this, Goldsmiths' librarian, David Beasley, sent me this e-mail: '

I can
confirm that the apprenticeship record of John Dare is exactly that spelling and signature and that by
his Freedom date (6 April 1803) he had become John Dear. There is a marginal note in the Freedom
Book to this effect - "see appr(entice) book 5 May 1790: he signs Dare
"'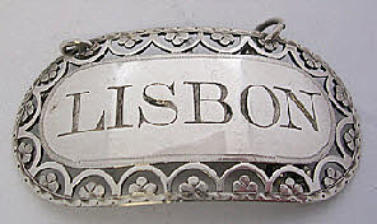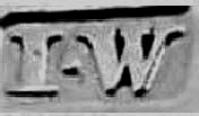 (Right)
An example of John Whittingham's work - a
bright-cut engraved and floral-pierced wine label
produced about the time that John Dare joined his firm.
Also shown, is John Whittingham's silver mark.
John, aged about 25, married Mary Brooks (aged 17
or 18) at St Giles without Cripplegate

(right)

on 13
January 1801. An 'S Brooks' was a witness: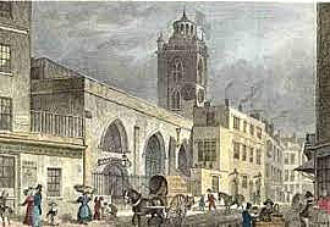 Parish records and trade directories indicate John did not stray more than a square mile during his
less than fifty years. He was living at Jewin Street in 1790; he married at St Giles without Cripplegate
in 1801; from 1802, his children were baptised at St James', Clerkenwell. From at least 1811 until
around 1820, John was living at, and trading as an engraver and piercer from, Wilderness Row (No. 5
in 1811; No 23 in 1819 - see entry in Robson's London Directory below: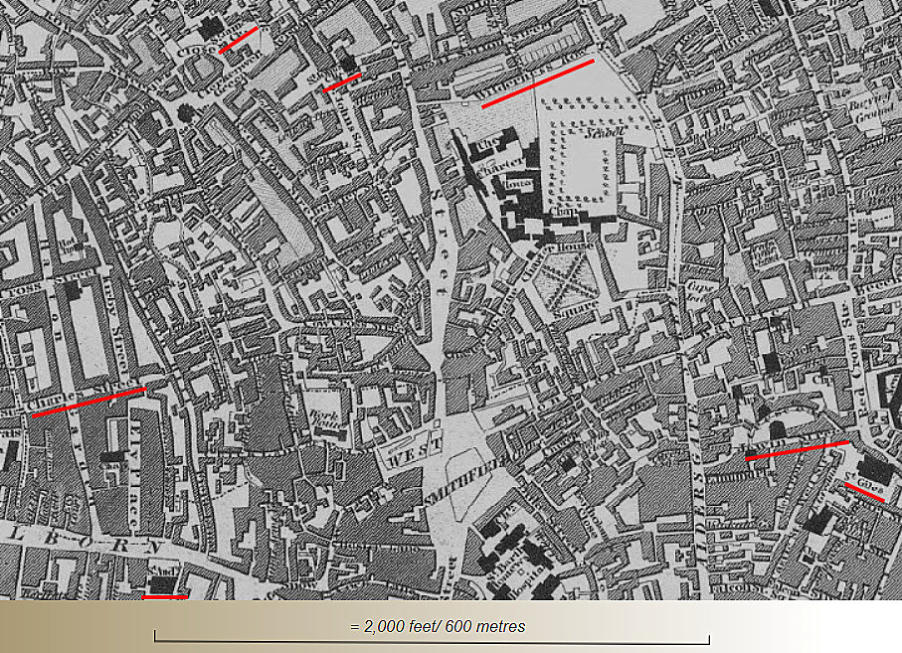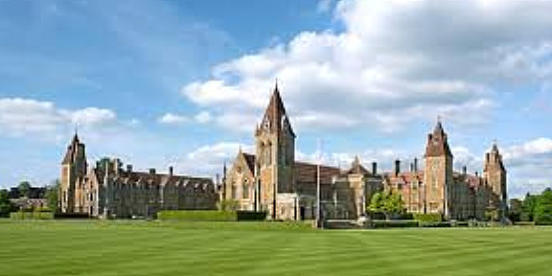 Mary was buried on 26 March 1820 at St John the Baptist, Clerkenwell (where her three infant
children lay). John then moved to Charles Street in Holborn (when Matilda died in 1822, she was
living at Holborn - perhaps living with one of his children) until he died and was buried on
30 May 1824 at St Andrew's, Holborn



Frederick John Dear
My greatx3 grandfather
(Link:
FJ Dear
)
Amelia Mary Dear
married Samuel Orm on 18 March 1837 at St John's, Hoxton. In 1841, he was a
pearl worker at Castle Street, Holborn, and ten years later he was a wholesale goldsmith at 5 Castle
Street. He evidently exhibited at the 1851 Great Exhibition. The couple had three children.
Sydney George Dear
remained single until his death in 1885. Census 1841, lodging at St James
Street, jeweller; C51, lodging at 81 Herbert Street, Hoxton - jewellers foreman; C61, lodging at 13
Rushton St - jeweller; C71, at 113 Grays Inn Road, St Pancras - jeweller and C81 lodging at 6 Victoria
Road, Islington - jeweller.
Henry William Dear
married Eliza Brooks on 18 March 1839 at St John's Shoreditch. They had two
children.

In 1841, they were living at Ivy Street, Hoxton Old Town and Henry was a silversmith - indeed, he
remained a silversmith throughout his life. However, Eliza died in November 1842 following the birth
of their second child, Eliza Mary (non-conformist burial - the family then lived at Union Square). Eliza
snr was buried at St John's, Hoxton on 27 November 1842. Henry then lodged with his relatives until
his death in 1891.
When Emma Dear (Henry's sister-in-law) was widowed, she and Henry went into partnership at 30
Phillips Street, Kingsland. Following Emma's death, in 1851, Henry was living with his 'cousin',
Thomas Osborne and his wife Ann at 84 Pearson Street, Shoreditch. Their children were - Sophia
(11), Ellen (9), Emma (8); Edwin (2). Thomas Osbourne was probably the son of John Osbourne and
Sophia Brooks. Sophia was probably Henry's maternal aunt - hence described by the catch-all term,
'cousin'. In 1861, he was with Thomas Osbourne at the Waggon and Horses Inn, Hurst, Berks. Ten
year's later, in 1871, Henry was living at 46 Linton Street, Islington with Ann Osbourne, ('cousin' and
Thomas' widow)) together with Ellen (25 b Kingsland), Edwin (22) and Eliza (18).
Then, in 1881, Henry was living with William and Eliza (nee Osbourne, father Thomas Samuel)
Edwards, 'cousin', at 64 Dumont St, Stoke Newington. Ten years later, in 1891, he was lodging with
Edwin Osbourne (47 and son of Thomas and Ann) and his wife Rosa (nee Edwards, daughter of
William and Eliza) at 49 Sparsholt Road Islington.
There is a possibility that John and Mary Dear had another daughter.

Caroline Dear

was born at
Clerkenwell in around 1809 - but I can find no reference to her baptism. She married Daniel Edwards
on 23 July 1826 at St Giles without Cripplegate.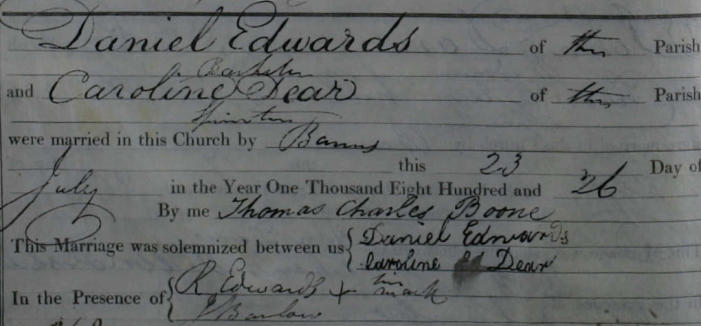 The front of the Dear family's home at Wilderness Row looked out onto Charterhouse School

(see
below)
My article which appeared in

My Family Tree magazine

- June 2010