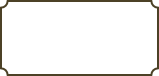 Additions to this web-site (with a link) may be found on this page - beginning with the latest changes.
9 November 2013
My Tuck ancestors of Happisburgh and Great Yarmouth, Norfolk are described. Link: Tucks
14 August 2014
Thoughts about the news coverage of my greatx3 grandfather's death are included: Link: James Mills
9 September 2014
My greatx5 and 4 grandparents are featured in the story of 'The Hambleys - a Dockyard family'. Stephen Hawkins Hambley was a ropemaker at Devonport and Portsmouth Dockyards and his life, occupation and children are researched. Link: Hambleys
24 October 2014
Mon oncle, Patrick Charles Mills received a personal card from the Queen this year. His life is recounted in pictures at this link: Patrick Charles Mills
16 August 2016
The history of the Courtneys continues from 1792. This page relates their life at South Molton and Molland in North Devon during the nineteenth century. Link: Courtneys N Devon 19thC
19 August 2016
I begin to lay out the genealogy of my wife's family, the Courtneys. This page relates their life from 1602 until 1792 in North Devon parishes Link: Courtneys N Devon 1602 - 1792
29 March 2017
Information of filial devotion by the son's of George Pafford which may cast light on when their father died.
Link: Naval Allotment