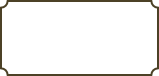 Additions to this web-site (with a link) may be found on this page - beginning with the latest changes.
14 August 2014
Thoughts about the news coverage of my greatx3 grandfather's death are included: Link: James Mills
9 September 2014
My greatx5 and 4 grandparents are featured in the story of 'The Hambleys - a Dockyard family'. Stephen Hawkins Hambley was a ropemaker at Devonport and Portsmouth Dockyards and his life, occupation and children are researched. Link: Hambleys
24 October 2014
Mon oncle, Patrick Charles Mills received a personal card from the Queen this year. His life is recounted in pictures at this link: Patrick Charles Mills
19 August 2017
I begin to lay out the genealogy of my wife's family, the Courtneys. This page relates their life from 1602 until 1792 in North Devon parishes Link: Courtneys N Devon 1602 - 1792 The history of the Courtneys continues from 1792. This page relates their life at South Molton and Molland in North Devon during the nineteenth century. Link: Courtneys N Devon 19thC
11 April 2018
A news item which establishes that my greatx2 grandfather, William John Dee, was working as a railway policeman in July 1869 is included. Link: William Dee in 1868
As from 11 April 2018, to contact me please use my email address: p.wray@hotmail.co.uk
13 August 2018
Copies of original parish records re: George Pafford's and Richard Lemmon's children have been added.
4 January 2019
Newly discovered details of my grandfather, Charles Henry Mills', WW1 service are discovered and researched. Link: CHM WW1
16 January 2019
New photos of my wife's Courtney ancestors from the 19thC have been uploaded Link: Courtney 19thC
In addition, information is given about for Courtney family from the beginning of the 20thC in the Pontypool area and Devon - George, James, Hannah and John. Link: Courtney 20thC Part 1