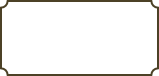 I began work on my family history a matter of days after my mother's death in January 2002. No doubt psychologists would point here to a 'cause and effect' – the creation of a large, though mostly departed 'family' to compensate for the irreplaceable loss of a parent.
I had interviewed Mum some years earlier and made notes of her recollections about her family. My later research revealed that her memories were remarkably accurate. I only wish that I could have shared my subsequent discoveries with my mother – possibly the family historians most wistful feeling.
Frustrations and fulfilments
My quest to find more information has driven me to the National Archives at Kew, London; County Record Offices at Leicestershire, Hampshire, Northamptonshire and Norfolk; the Metropolitan Archives in London; local archives and libraries at Hackney, Portsmouth and Oakham. Sometimes I give thanks to my ancestors that their lives were confined to such a pinched rectangle of England and that I have no Welsh, Scottish or Irish roots, nor any mainland European ties of which I am aware. I refuse to cough up for a DNA test – or however else they require their sample – which might expose a bigger picture.
A simple pleasure, as a result of my travels, is to watch BBC's Who Do You Think You Are, hugging closely to my chest the knowledge that some of the celebrities are walking paths I have trodden. One episode of the show featured Patsy Kensit's visit to Goldsmiths' Hall in London. I too passed through their hallowed portals. The Hall had been freshly cleaned and sang with the sweet fragrance of fresh polish – though any thought that this was in preparation for my visit was dispelled when the receptionist mentioned that Prince Charles was to be a guest the following day. The attractive Miss Kensit was greeted by the librarian, David Beasley (more effusively than I was); seated in a red leather chair (more attentively) and had her family's business explained (more comprehensively). When watching this episode with my wife, I felt ridiculously proud to point out the very chair in which I had sat.
Unlike my lowly labouring paternal line, many of my mother's ancestors had occupations which are worthy of closer investigation, being lesser gentry (biggish fish in smallish ponds), silversmiths, horse doctors, bakers, carpenters, teachers, sailors and so on. Examining their daily routine adds some welcome pizzazz to the hum-drum grind of family research and often their higher social standing resulted in their leaving behind more records.
There have been frustrations caused by the absence of records – despite the potentially available bulging Aladdin's Caves of Parish Chests that are seductively described by textbooks. One might conclude that complete records of births, marriages and burials exist from 1538; that manorial records exist from the writing of the Doomsday Book and that all the documents describing the running of parishes are languishing on dusty archive shelves awaiting the white gloves of the eager researcher.
The reality is that many, sometimes all, of the records have disappeared or have been destroyed. What need is there for a paper shredder when there are mice! Thus, I traced my greatx4 grandfather, Richard Lemmon's birth to Erith in Kent and found that this parishes' records were burnt in 1877 - an insurmountable brick wall. The records of Oakham, the county town of Rutland, are conspicuous by their non-existence. Another dead-end!
I could continue to sink into a trough of despair by describing a depressing catalogue of missing documents but there is little point in lamenting over the loss of mouldy manuscripts. Better to jubilantly remember the records that have survived – the apprenticeship papers of my Dear ancestors and the helpful note at Goldsmiths' Hall that the Dears changed their surname from Dare - the dears! As recently as 1996, a thoughtful soul ("didn't know what to do with 'em") deposited forty documents at an archive that comprised the complete record of my greatx2 grandfather, Thomas Barnaby's bankruptcy in 1839. Two months ago, I found the records of my greatx2 grandfather, James Mills', naval career covering thirteen years. As a result I know where exactly where he was and whether the sun was shining or a gale was blowing for every minute of those years. Now I perversely complain about the slog entailed in telling the story of his life!
In preparing this web site perhaps the greatest frustration is having items that I cannot display for reasons of copyright or cost. There are photographs of the shops of my ancestors at Hackney Archives – but the archivist insists on £30 each to display them on the site despite my begging and emphasis that the web site is a labour of love (ie produced cheaply). There are sketches, etchings and paintings which would add colour and interest to several articles but copyright considerations mean that I cannot use them. It is also hard to obtain permission to use copies of parish registers and certificates which add to the authenticity of one's research.
Again, there is a flip-side to this irritation. Several relatives and friends have given encouragement, information and material (including photographs) freely and unstintingly. I would like to record my grateful thanks to the following: Brian Gumm, Barbara Lomax, Gerald Pillow, Patrick Mills, Joan Mills, Julie Everard, and Ann Nokes.