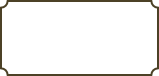 William John was the first son of William and Lucy Dee and was born at Upper Clatford, near Andover, on 24 December 1848. Shortly after his birth, the young family exchanged the verdant Hampshire countryside for the grime of Nine Elms, Battersea, London.
By 1871, William was lodging at 118 Boundary Road, St John, Hampstead (which curiously was his brother, Thomas', address in 1891). William was an oilman and shipman. On 3 October 1872, he returned to Hampshire to marry Catharine Carver at St Mary's Church, Andover. He gave his occupation as a warehouseman. The Carver family turned out in force for the wedding as unusually there were five witnesses: Catharine's brothers, James and Samuel, together with their wives, Emily and Selina and Catharine's brother in law, Frederick Waldren (who married her sister, Ann).
William and Catharine did not have any surviving children. However, there was some compensation as in 1881 Catharine's niece, Annie Louisa Waldren was evidently staying with them. William was trading as an oilman at 2 High Street, Upper Clapton, East London where they lived until at least 1885. (See photograph below)
Robert Henry and Eliza Dee
(1851 - 1898) (1853 - ?)
The deaths of Catharine and Robert Henry Dee
Of William John and Catharine Dee
Of Robert Henry and Eliza Dee
William John and Lucy Dee
Henry Shepherd/Carver and Catherine Callow


Robert Henry Dee
bn 11 Dec 1851
d 20 August 1898
William John Dee
bn 24 Dec 1848
d 9 Oct 1905




Eliza Carver
m(1) Rbt Dee 15 Dec 1872
m(2) Wm Dee 15 Feb 1899
Catharine Carver
m 3 Oct 1872
d 28 Nov 1898
The death of William John Dee

Earlier it was noted concerning the four Dee brothers who traded as oilmen: 'All four Dee brothers kept shops as oilmen at various times. Were they influenced by William? One can imagine the brothers discussing this lucrative business opportunity together, 'a nice little earner'!'
It was gratifying to discover the following transaction which confirms that the Dee brothers did indeed work together.
In April 1895, Davies and Evans Ltd announced the issue of 90,000 shares at £1 each. The company had traded in London for almost fifty years as oil and colour merchants. As part of the expansion of their empire, they had bought the businesses owned by W J Dee (on 30 March 1895), G J Dee (30 March 1895) and Thomas Dee (25 January 1895).
William Dee held what was apparently a warehouse at 6, 10 and 11 Nisbet Place, Homerton (a turning off Homerton High Street in an area described by Charles Booth as 'very poor, chronic want') and eleven stores. As part of the purchase deal, he joined the board of Davies and Evans as a Director.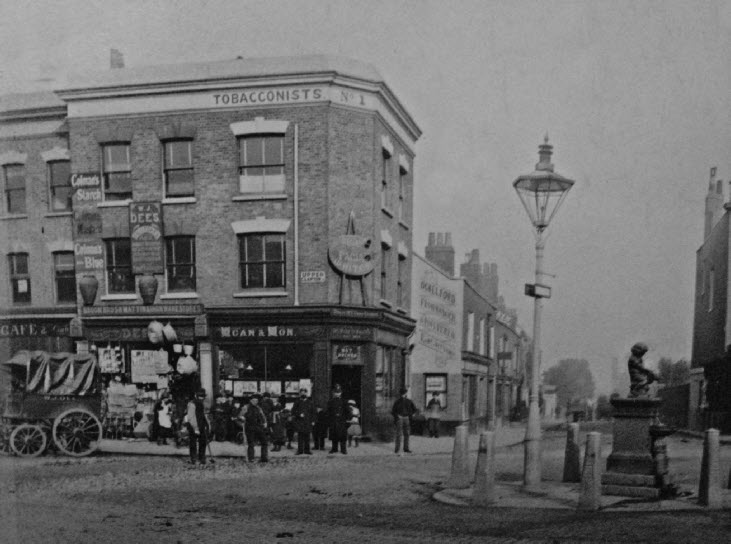 An oilman dealt in oil or paraffin which was used in household lamps. As most homes were then lit by these lamps it was a thriving, 'repeat' business. Many oilmen sold paint and dyes and were also known as 'colourmen'. By all accounts oilshops, and everything sold therein, reeked of paraffin. All four Dee brothers kept shops as oilmen at various times. Were they influenced by William? One can imagine the brothers discussing this lucrative business opportunity together, 'a nice little earner'! (See addendum below)
In 1891, William was still trading as an oilman in the area of Lea Bridge, Clapton; now at 5 Clapton Market. Living with William and Catharine were her nieces, Ellen and William Taylor.
Robert Henry Dee was William and Lucy's second son. He was born on 11 December 1851 at Battersea, south London.
Like his three brothers, he became an oilman. When he married Eliza Carver (Catharine's sister) on 15 December 1972 at St Marks Church, Clerkenwell, London, he was living at Compton Street, Clerkenwell. The witnesses at the wedding were Eliza's siblings, Henry and Bertha Carver.
Robert and Eliza had a daughter, Eliza Lucy, who was born in 1878 but died, aged five. In 1881, Robert and Eliza were living at 89 Aldenham Street (near Euston Station). A second daughter, Ada, was born in 1885. Six years later the family was living at 19 Stibbington Street, Somers Town, St Pancras.
A double tragedy affected the Dees in 1898. William and Catharine were living at 39 Leather Lane, Clerkenwell and William was working as a licensed victualer. Both William's wife (Catharine) and his brother (Robert) died within three months of each other. Robert (who was working for the London and North Western Railway) died on 20 August, collapsing with peritonitis when a stomach ulcer perforated. Catherine died on 28 November 1898 from chronic phthisis (or tuberculosis) which caused six months of exhaustion.
Twelve weeks later the response of the grieving spouses, William and Eliza, was to marry each other. But there was a complication: in those days, the marriage of in-laws was illegal. So, William and Eliza went to the parish church of the Holy Trinity, Grays Inn, London on 19 February 1899 - and lied. Eliza deliberately gave her surname as Callow - a surname associated with her father. This was with the connivance of some of her family as a brother and sister, William Carver and Bertha Knowles (nee Carver), were witnesses.
One can imagine the shuffling of guilty feet when the clergyman intoned, '...if either of you know of any impediment why ye may not be lawfully joined together in Matrimony, ye do now confess it' and then, 'I, William John Dee, take thee, Eliza Callow, to my wedded wife'.
When he re-married, William stated that he was a grocer. Was this because there were potential problems if he had given his occupation as a licensed victualer? He certainly continued in this trade for in 1900 he was the licensee of 'The Jolly Butchers' at 261 Old Street. The following year, he was a beer seller at 114 St Annes Road, Mile End Old Town.
William died on 9 October 1905, aged 56, at Croydon Mental Hospital, Chelsham. Intriguingly, his occupation was recorded as, 'oilman of 289 Hoxton Street, London'. The cause of death was general paralysis (of the insane) - GPI. This condition is the result of the sexually transmitted disease, syphilis.
William's affliction may explain his extraordinary behaviour six years earlier when he remarried. Syphilis not only produces unsightly sores, eruptions and rashes in it's secondary stage but it also affects the mental balance of it's victims. They may suffer sudden personality swings. Their previous ethical and moral standards undergo a radical transformation. Moods can seesaw from extravagant and grandiose behaviour to abject depression. All of this finally leads to madness, weakness and death. It should also be noted that William had no surviving children.
He left his estate worth £187 to Eliza. His will makes unusual reading. His whole estate, including any interest in a Friendly Society, was left to Eliza, "who was formerly the widow of my late brother Robert Henry Dee and sister of my first wife and with whom I have gone through the ceremony of marriage".
As William's will was sworn in 17 January 1900, the couple clearly knew what they were doing when they married.
Most of the purchased shops were leased for twenty-one years or more. The Dees were paid for the leaseholds, fittings, fixtures and good will.
An insight into the oilman trade is provided by the Company Prospectus of Davies and Evans. The shops were mostly sited in busy thoroughfares in densely populated parts of London and were thus well placed to supply the public with 'the staple articles of the oil and colour trade'. The trade was a profitable business as it 'provides the the great mass...at lowest cash prices in small quantities and in the immediate vicinity of their homes, the indispensable articles of their daily household requirements...in the same way that co-operative stores purvey for those of a wealthier class'.
Many of the oilmen's families lived above their shops which were crammed with flammable materials. There were many fires and resulting loss of life reported on these premises.